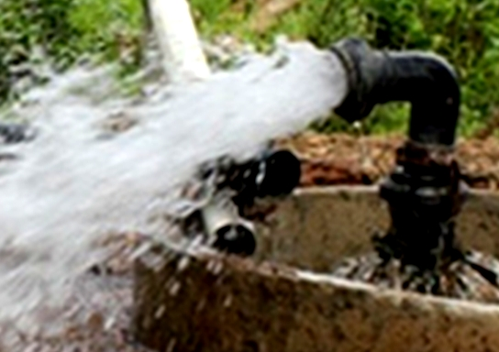 New Delhi: A high-level Parliamentary panel has expressed dismay over the fact that four states, namely Delhi, Rajasthan, Punjab and Haryana exceeded 100 per cent groundwater extraction between 2004 and 2017, while 267 districts had extracted 64 per cent to 385 per cent groundwater during the same period, describing it is a clear failure to prioritise sustainable water use.
In a report on "Ground Water Management and Regulation", presented by Parliament's Public Accounts Committee (PAC) during the recently concluded special session of Parliament, it was stated that in the light of India being the largest user of groundwater in the world, where groundwater extraction stands at 245 billion cubic metre (BCM) accounting for around 25 per cent of global withdrawals, and where groundwater is pegged at around 64 per cent of irrigation needs and 80 per cent of drinking water needs of the country, there is a need for translating the initiatives into concrete results.
The panel further observed that uncontrolled use of borewell technology leads to exploitation of groundwater at higher rates than the rate of water recharge, which may cause drastic depletion of groundwater.
Therefore it suggested that installation or use of borewells be regulated and states should consider making it mandatory for placing metering systems with all the borewells.
The committee also strongly urged the Jal Shakti ministry to persuade the state governments to take immediate and stringent measures to curb excessive extraction of groundwater and ensure long-term viability of groundwater resources.
Keeping in view the heterogeneous nature of topography, rainfall and state specific policy on groundwater across the country, the availability of water may vary from state to state.
While there are drought prone regions with very minimal rainfall, there are also regions in the country where there is excess precipitation.
The committee while noting that certain state governments have successfully utilised floodwater for recharging groundwater, recommended that such practices may be emulated, wherever feasible, through creation of a series of reservoirs across the floodplains of affected rivers, during monsoon season, for recharging the groundwater and for mitigating the flood situation.
In order to encourage prudent groundwater extraction practices, the committee also recommended that the Centre incentivise and expedite groundwater projects that have demonstrated a tangible impact on ground water extraction levels.
IANS