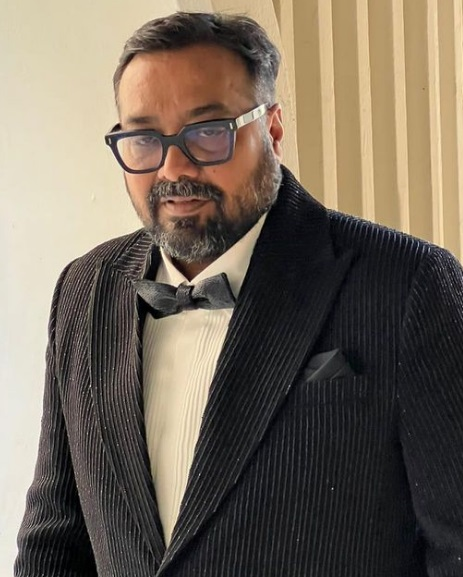 Mumbai: Anurag Kashyap's direction has always been considered to be unique. The director, who has been showing his acting prowess also, lately said this year, he would travel and finish off his writing work and next year onwards, he would only direct films for three years.
Filmmaker Anurag Kashyap has given us some groundbreaking cinema and off lately he has been impressing his fans with his acting skills too. He has recently been seen as the main antagonist in Nawazuddin Siddiqui's film 'Haddi' and is getting praised for his work.
The director in an exclusive conversation opened up on his directorial plans and said, "This year I would be traveling from festival to festival. I love traveling and I would like to finish my writing work. Next year onwards I will only direct films for the next three years."
Sharing his reaction to the types of films releasing currently, he said, "Some amazing work is getting released. Filmmakers are doing such a great job. I feel I am lacking behind and I have a lot to catch up on. I saw 'Ghoomer' and loved it. I enjoyed 'Rocky and Rani Kii Prem Kahaani' . I watched Kanu Behl's film 'Agra' and Devashish Makhija's 'Joram'. All these filmmakers have done a great job. I need to really catch up. "
On the workfront, he will be again seen as an actor in Tamil film 'Leo' which is an action film starring Vijay and Trisha. He will also be seen in Tamil film 'One 2 One'.
IANS