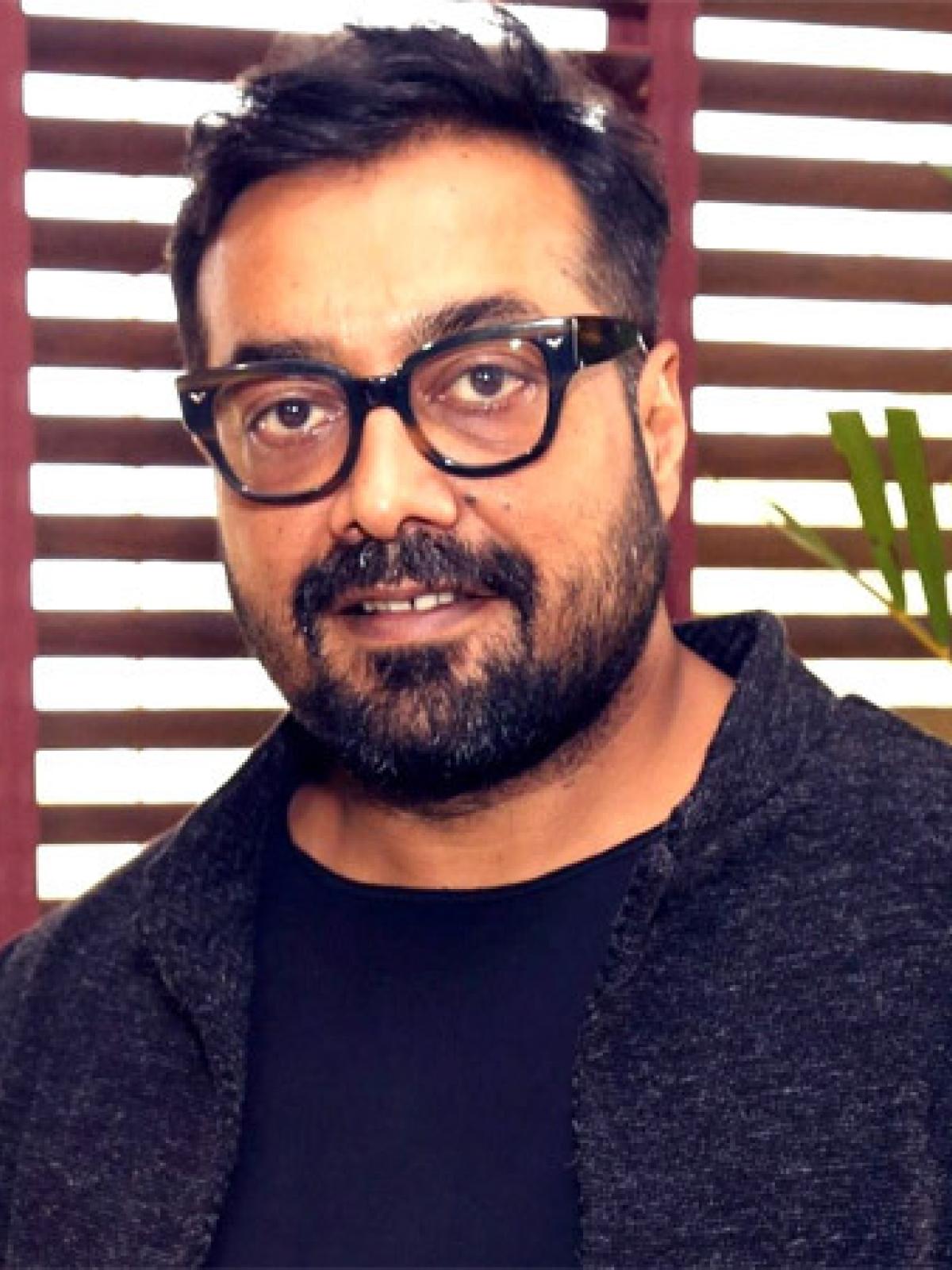 Filmmaker Anurag Kashyap (File photo).
Noted filmmaker and critic Anurag Kashyap on Thursday responded to Prime Minister Narendra Modi's recent advice to BJP workers to refrain from making unnecessary remarks came too late as the "mob is out of control now."
Kashyap comments came during the launch of the trailer for his upcoming film "Almost Pyaar with DJ Mohabbat". PM Modi at BJP's national executive on Monday had advised his party members to refrain from making "unnecessary comments" which some say made in the backdrop of stir over Shahrukh Khan-starrer Pathan.
A section of Hindu right wing group strongly protested against a saffron-coloured bikini worn by actress Deepika Padukone in a song. However, political experts interpreted the PM's advice in the light of hate speech made against the minorities.
Speaking at the launch of his movie, Kashyap stated that Modi's advice would have made a difference if it had been given four years ago. "If he had said this four years ago, it'd have made a difference. Now, I don't think it'll make a difference. It was about controlling their own people. Things have gone out of hand now. I don't think anybody will listen to anyone," the director said.
The trailer of the film released on Thursday shows the leads, Alaya F and Karan Mehta, as two different couples in parallel love stories, reported Hindustan Times.
The stories take place in London, England and Dalhousie, India where they have to overcome several factors that could cause an issue to their romance.
The musical, scored by Amit Trivedi, will be released in theatres on February 3.
The Hindi film industry has been at the centre of several controversies in recent years, including nepotistic practices, celebrity culture, and the content of films and shows.
Producer Shariq Patel of "Almost Pyaar with DJ Mohabbat" welcomed PM Modi's advice to party workers, stating, "It's very good that he (PM Modi) said that, and I hope it'll lead to something good and end whatever negativity is there against the industry."
Kashyap responded, "Even I hope I'm wrong about this, I'll be very happy if I'm proved wrong."
PM Modi's advice to party workers comes two weeks after actor Suniel Shetty sought assistance from Uttar Pradesh Chief Minister Yogi Adityanath against the trend of boycotting Bollywood on social media, according to NDTV.
Several Hindi films, including "Laal Singh Chaddha," "Raksha Bandhan," and "Dobaaraa," as well as the Vijay Deverakonda-starrer "Liger" and Ayan Mukerji's "Brahmastra: Part One – Shiva," have faced the #BoycottBollywood trend on social media in 2022, reported NDTV.
-INDIA NEWS STREAM