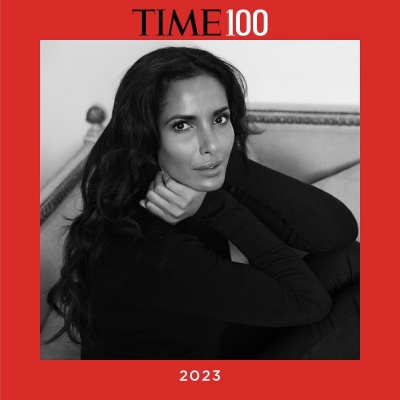 Los Angeles: Indian American model, TV host, author and activist Padma Lakshmi was among TIME 100's Most Influential People in the world earlier this year, and she also featured in the latest Sports Illustrated Swimsuit Issue.
"I feel surreal. I've just been so tired that I haven't really had time to process it. But I'm very thankful that people love the show and I'm really honoured about the Time 100 thing," Padma told the New York Post newspaper's Page Six Style column when reflecting on her success, reports aceshowbiz.com.
The model says that she didn't see her success coming. She said, "You know, I could have never foreseen that. And Sports Illustrated is fun, you know?"
Padma previously claimed that immigrants are "the reason for America's greatness." The TV presenter – who was born in India but emigrated to the US during her childhood – is an advocate for immigrant rights and has stressed their importance in America's successes.
She told 'Us Weekly', "America is made of immigrants. America has been built by immigrants from different generations and different parts of the world. It is the reason for America's greatness."
"It is the reason for America's economic prowess and it is the reason and source for most of our popular culture. That's why immigrant stories are important because they're American stories."
Padma hosts the cooking show 'Taste the Nation' and she thinks it addresses some of the issues the US is currently "grappling with."
She said in 2020, "There are so many important issues to discuss in our culture, but I do think that a show like 'Taste The Nation' helps to address some of the issues we're grappling with as a country and so I'm glad that it has something positive to say at this very painful time in America."
IANS