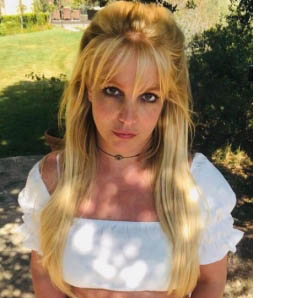 Los Angeles, Jan 26 (IANS) Pop icon Britney Spears has deleted her Instagram account after growing concern from her fans over her latest posts.
The 41-year-old 'Toxic' singer had been reminiscing about her past relationship with Justin Timberlake before admitting "she's learning" and sharing a video as she got a "regretful" tattoo, reports Mirror.co.uk.
She had also changed her name on Instagram to River Red, prompting fans to take to Twitter to share their concern. "River red ?? Britney honey what's going on," one fan asked. Another commented: "So cryptic."
As per Mirror.co.uk, before deleting her account, Britney took to the platform on Wednesday (Pacific Standard Time) to share a cryptic post about being different to other people.
She wrote: "Rational people… I had one of these and it disappeared!!! I could sit back and be like MOST and not give anyone anything to think about on Instagram. But interest is what serves most and being good!!!"
She added, quoted by Mirror.co.uk: "Being good can and will wrap things up in a seashell!!! Living the lavida loco life!!!"
Britney also wrote: "It gets better because that's what I aim for!!! Keep coughing playas and just remember to watch your back!!! Or you might just get caught!!! Yep sucks to be me."
Finishing her final post, Britney wrote: "Keep talking s**t or maybe it will just rain from the sky!!! Giving someone I love my everything only gives me the dagger in the heart!!! – IANS