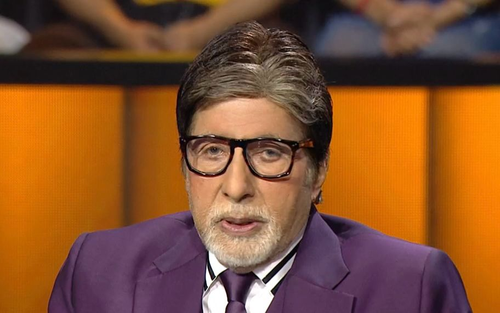 New Delhi: Megastar Amitabh Bachchan, who is known to share anecdotes from his personal life on the sets of 'Kaun Banega Crorepati', has now revealed that he failed in a subject in his graduation exams, but somehow passed it later.
In the episode 38 of the season 15 of the quiz based reality show, host Amitabh welcomed the rollover contestant Ashish Sharma to the hot seat.
Talking about the contestant, Big B said: "This is Dr Ashish Shanta Sharma. He's from Jaipur, Rajasthan. Let me tell you he's truly a prodigious man. He teaches children by using ingenious and unique techniques. He simplifies concepts regardless of the topic or issue. He helps students learn, and understand."
The actor continued, saying, "We normally see that during exams. Children learn subjects by rote and somehow pass the exams."
Amitabh said: "Not just students, I, too, passed my exams in the same manner. I was blank when I attempted my BSc exams. What can I do? I shouldn't have opted for science. But I sat through it for three years somehow."
"As the exams approached, I learned by rote and passed them somehow. I failed in physics. I passed on the second attempt And here I am before you," he added.
'Kaun Banega Crorepati' airs on Sony.
IANS