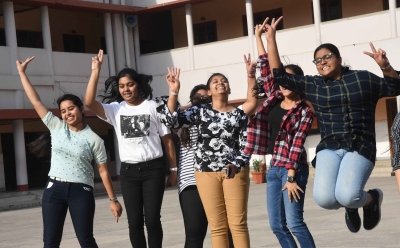 New Delhi: The Council for Indian School Certificate Examinations (CISCE) on Sunday announced the Indian Certificate of Secondary Education (ICSE) Class 10 and Indian School Certificate (ISC) Class 12 board exam results.
This year, 2.5 lakh students appeared in these examinations from all over the country.
CISCE conducted Class 12 exams from February 13 to March 31. Class 10 exams were held from February 27 to March 29.
To clear Class 12 exam, students need to score a minimum of 35 per cent marks in four or more subjects. One of these four subjects should be English.
Students need to score a total of 33 per cent marks out of 100 to pass ICSE Class 10 exam.
IANS