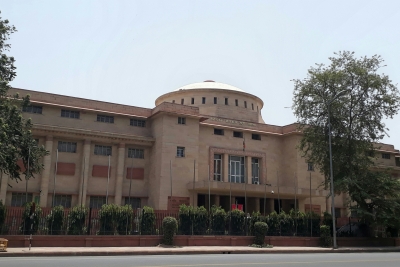 New Delhi: Expressing his concerns over the alleged vacating of the National Museum, Congress leader Congress leader Shashi Tharoor on Saturday said it was "barbarism, pure and simple".
In a post on X, Tharoor said: "A historic building of immense architectural importance is to be demolished and replaced by a cookie-cutter government building! And in the meantime there will be no National Museum for two years at least. This is barbarism, pure and simple."
According to sources, the National Museum, which is home to a collection of rich ancient artefacts, is likely to be vacated by the end of this year as part of the Central Vista redevelopment project.
However, it is not clear whether the over 60-year-old building will be retained or razed after its objects and collections are shifted.
Also expressing his concerns on the development, Congress General Secretary Communication Incharge Jairam Ramesh said on X on Friday that "yet another majestic building that combines finely the modern with the traditional is to vanish by the end of this year".
"The National Museum designed by G.B. Deolalikar and inaugurated in December 1960 is being demolished. Incidentally, he also designed the main block of the Supreme Court which hopefully will survive.
"The nation loses not just a majestic structure but also loses a piece of its recent history which is the target of a systematic erasure campaign of the Prime Minister. It has over 200,000 priceless exhibits and there is no guarantee that this national treasure will survive the supposed relocation.
The National Museum also has a wonderful history. Its first director was Grace Morley, an American museologist who came to India for the first time in 1960 in that position. She remained Director till 1966 but later continued to stay in Delhi where she was cremated in 1985. She earned the respect of one and all and was referred to as Mataji Morley," he added
IANS