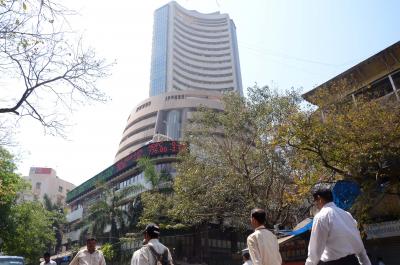 New Delhi: BSE Sensex has fallen below the 66,000 mark on Monday as FIIs continue to press sales.
BSE Sensex was down 163 points at 65,845 points. Infosys, L&T, Indusind Bank, Wipro, TCS were down more than 1 per cent.
V.K. Vijayakumar, Chief Investment Strategist at Geojit Financial Services said sustained FII selling has been a drag on the market in recent days. In the cash market FII selling was Rs 18,260 crore, so far this month.
Since valuations remain high even after the recent pull back and US bond yields are attractive ( the US 10-year bond yield is around 4.46 per cent) FIIs are likely to press sales so long as this trend persists. It would be irrational to expect the FIIs to buy aggressively when the US 10-year bond yield is around 4.46 per cent and the dollar index is above 105, he said.
Even after the recent correction, Nifty is trading around 20 times FY 24 earnings, making India the most expensive market in the world.
FII selling can be an opportunity for domestic investors who don't have to worry about the dollar index and US bond yields, he added. When high quality stocks in performing sectors like banking and capital goods decline, these can be bought for handsome long-term gains.
In the US market S&P 500 is down 4.2 per cent so far in September. If this weakness in S& P persists, that can weigh on Indian markets, too. Investors may wait and watch for clear trends to emerge, he said.
IANS