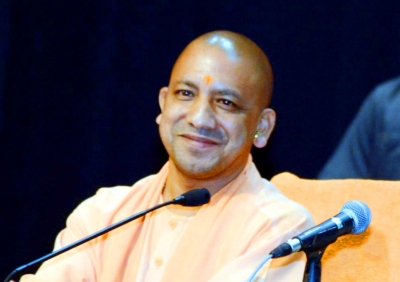 New Delhi: In a significant development, Yogi Adityanath, Chief Minister of Uttar Pradesh, biggest state of India's Hindi heartland, has invited Bangladesh to invest in his state in a big way. Mr Adityanath had made several caustic remarks about Bangladesh and Bangladeshis during the Assembly polls in West Bengal and Uttar Pradesh .
The invitation was given to High Commissioner of Bangladesh Mohammad Imran when he met the Chief Minister at his official residence in Lucknow on Wednesday. This is the first time the Bangladesh envoy met Yogi after his big win for the second term in recently held state Assembly polls. This diplomatic gesture by the Chief Minister after his political diatribe against Bangladesh is now seen as a pragmatic move to rope in the neighbor for economic development of his state.
During his meeting, Mr Adityanath told the High Commissioner that there were many opportunities for Bangladesh exporters and investors in the state, like in the field of fabric production, weaving, spinning as well as defence manufacturing in the state.

He said India and Bangladesh have strong relations of history, language, culture and there are wide possibilities of investment and employment in Uttarpradesh. He also said,"Bangladesh can become a natural partner of the state. Chief Minister and the High Commissioner discussed ways and means to further strengthen the relations between the two countries, especially promoting bilateral trade .
The UP Cheif Minister described the possibility of future engagement noting that Bangladesh is India's largest trading partner in South Asia and India is its second largest trading partner. He also said, "
Uttarpradesh with a population of 24 crores is the largest consumer and labour market, and endowed with abundant natural resources, is the largest producer of foodgrains and milk in the country, as a result of which wheat, sugar, dairy related machinary and cotton yarn are exported from Uttarpradesh to Bangladesh, Yogi told the envoy.
Chief Minister also said the state has emerged as the leading economy in the in the last five years and cited various works undertaken during this period. The High Commissioner also apprised the Chief Minister about historic economic growth of Bangladesh and also informed him that many Indians find suitable employment in Dhaka and nearby cities. The High Commissioner has also requested him to visit Dhaka and to get first hand experience of the all round of development of his country.
Meanwhile Indian Army Chief General Monoj Pandey on Wednesday spoke to his Bangladesh counterpart General SM Shafiuddin Ahmed with a focus on enhancing bilateral defence cooperation. Indian Army tweeted that Two Army Chiefs exchanged views on evolving geopolitical situation as well as its possible impact on regional security.
The defence and security ties between India and Bangladesh are on an upswing in the last few years. The year 2021 marked the 50th anniversary of the liberation of Bangladesh.
Gen Pandey also held a telephonic conversation with his Nepalese counterpart Gen Prabhu Ram Sharma last week.
—INDIA NEWS STREAM