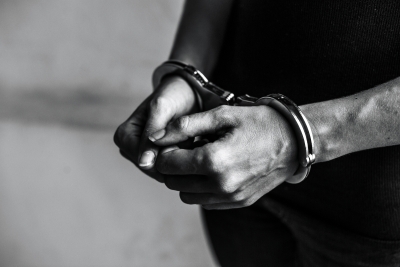 Thiruvananthapuram: A native of Bihar, Rajesh Manji, who reached Kizhiserry in Malappuram district of Kerala, was found dead near a shop.
The body was found on Saturday morning. Police conducted a detailed investigation and found that the Bihar native, who had reached Malappuram as a daily wage earner, died of mob lynching.
Malappuram district Superintendent of Police, Sujith Das while speaking to media persons on Sunday said that it was a clear case of mob lynching and police have arrested eight people.
The police officer said that the suspects have informed the police that they had found Rajesh in suspicious circumstances near the residence of a person during early hours of Saturday. The local people caught him and questioned him.
Superintendent of Police said that the people used iron rods, wooden logs to assault Rajesh Manji, and after some time during questioning, the accused lost consciousness. The accused, according to police, dragged him towards a closed shutter and dropped him there. After some time one of the accused informed a local social worker, who reached the spot immediately and took Rajesh Manji to a hospital where he was declared brought dead.
Police on investigation found that the eight accused were directly involved in thrashing the accused and that Rajesh Manji's hands were tied and was heavily assaulted.
The police have recorded the arrest of eight people and are questioning one person who is reported to have removed the evidence, including the local CCTV camera as well as deleted several messages in the phones of the accused.
IANS