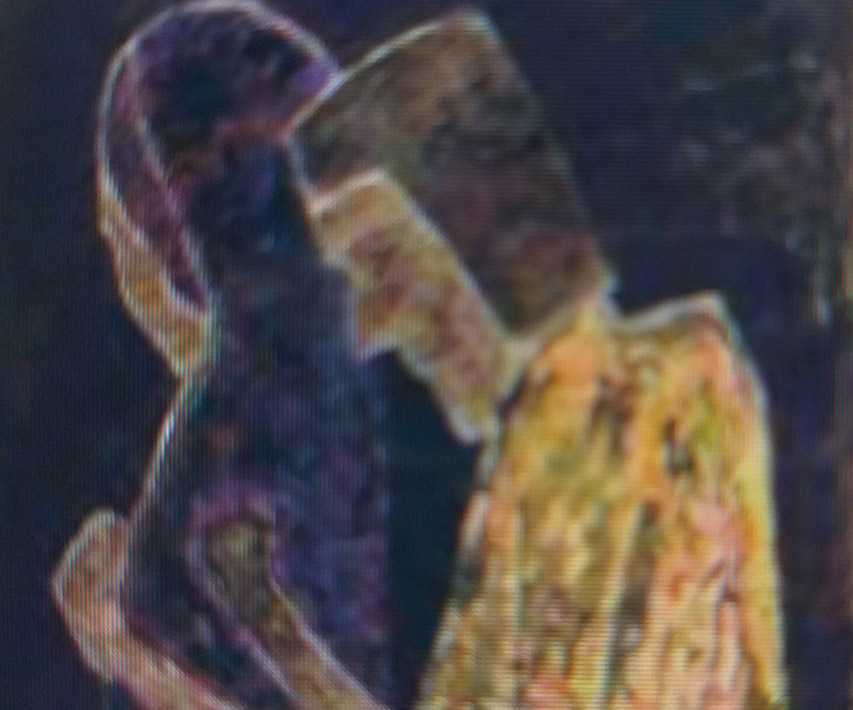 New Delhi: Though central government or West Bengal government are not known to have made any official attempt at acquiring a 1930 painting of Rabindranath Tagore, it has been auctioned recently by international auction house Christie's for a globally record breaking price for a Tagore painting at USD 637,500 (Rs.4.70 crore).
Nishad Avari Specialist, Head of Sale for the South Asian Modern + Contemporary Art Department at Christie's told India News Stream, "The work by Rabindranath Tagore sold in our auction of South Asian Modern + Contemporary Art in New York on Wednesday (Sept.22) for $637,500, a new global auction record for the artist". The estimated sale price for the painting was USD 120,000 -USD 180,000.
"Works by Tagore are very rare to come by, particularly outside of India, and this one is one of the finest to be offered at auction in several years. The painting also had great provenance, drawing interest from private and institutional collectors around the world. We had several bidders competing for it on the phones, and it was eventually acquired by an institution in Asia," he said.
He was not ready to divulge the name of the Asian institution which bought the painting.
In 2010, 12 paintings of Rabindranath Tagore had been sold at £1.6 million by Sotheby's in London.
At that time art lovers and politicians in India had tried unsuccessfully to stop or bring back the national art heritage to the country with West Bengal Chief Minister writing to the then Prime Minister Manmohan Singh to intervene.
A Culture Ministry official is supposed to have gone and met the officers of Southby's but then had been informed that India did not have any legal rights over the paintings. There was no way in which central government could directly bid for the paintings.
Father of the Nation , Mahatma Gandhi's personal belongings had also been auctioned earlier in New York and Indian government had not been able to stop it.
Both Chief Minister Mamata Banerjee and officials in the central government Culture Ministry were supposed to be in the know of the present auction.
Nobel Laureate Rabindranath Tagore strode the literary scene of Bengal as a colossus with his voluminous work of poetry, plays, essays, novels and short stories,started painting very late after he was 60 years old.

Tagore, one of the icons of Freedom Struggle is the first non European to win the Nobel in Literature for his volume of poems Gitanjali translated by him into English in 1912.
Rabindranath Tagore's painting which was sold Untitled (Couple), is a one of the largest paintings of Tagore 56.8 x 45.7 cm to ever be offered at auction.
Tagore first Indian artist to exhibit his works across Europe, Russia and the United States in 1930.
It was in Germany that this painting Untitled (Couple) was bought by Edith Andreae, sister of Walther Rathenau (German industrialist of Jewish origin and German Foreign Minister of Weimar Republic who was later assassinated) and her Berlin banker husband, Friedrich. It was passed down the Rathenau family which had now sold it.
Tagore's creativity in painting had developed with his penchant for doodling even though he had never taken any formal training for painting.His paintings of people, such as Untitled (Couple), were also done from the imagination rather than from life.
According to an official from Christie's, the paintings of Rabindranath drew a lot of traction in Europe because they were creation of Nobel Laureate Rabindranath Tagore with the magic of "exotic India."
—INDIA NEWS STREAM