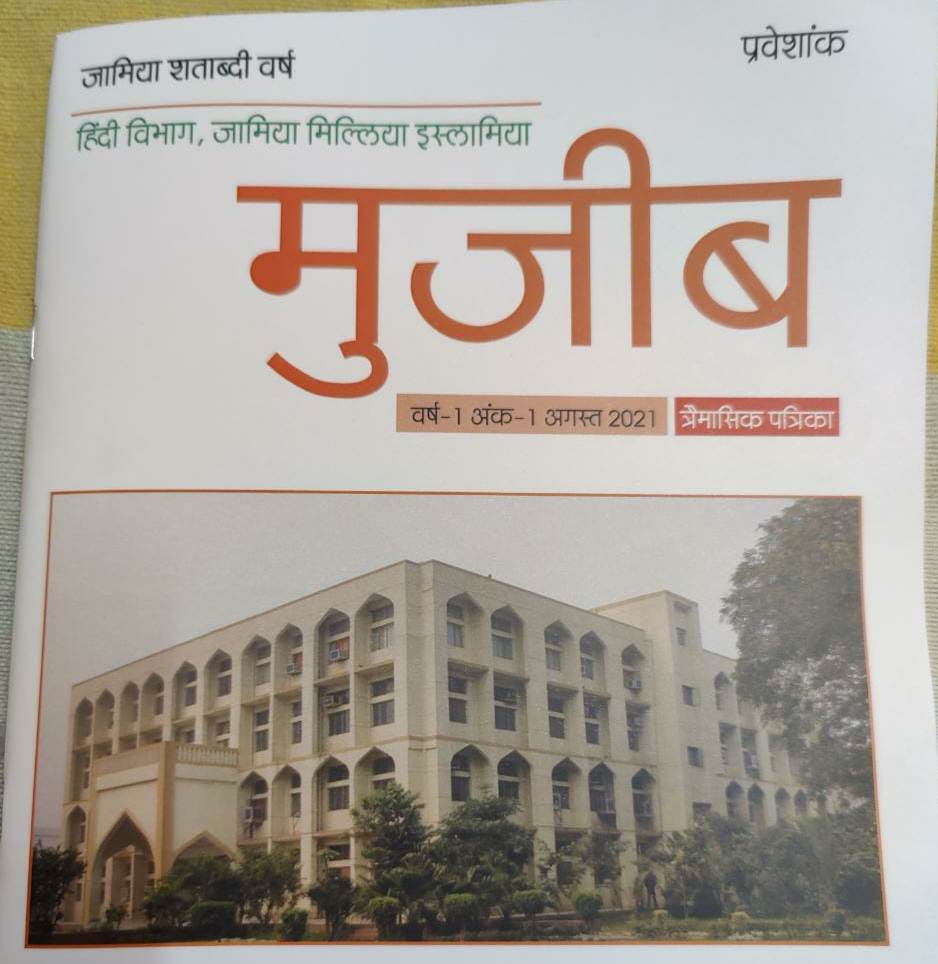 New Delhi:In a rare gesture, Jamia Millia Islamia (JMI) has paid tribute to the founder of its Hindi department and Hindi Urdu scholar Mujeeb Rizvi by bringing out a magazine named "Mujib" on the occasion of the Teacher's Day.
This is the first time that a magazine has come out in the name of a teacher in the country.
Indu Virendra, editor of this issue and Head of the Department of Hindi of JMI, said the research magazine has been brought out on the occasion of 100 years of Jamia's establishment and golden jubilee of the department. She said Mujib sahib has a made great contribution to the development of the Hindi department.
Besides being well versed in Urdu, he was a great scholar of Hindi. He was an expert on poets Jaaisi and Kabir, and Sufism.
Born on March 21, 1934 in Bissauna village near Allahabad, Mujeeb Saheb had established the Hindi department at Jamia in 1971.
He had written a book on Jayasi's Padmavat and also authored a book on Kabir in Urdu, whose Hindi translation is also coming up. He was also a scholar of Sufi literature.
After completing BA from Allahabad University, Mujeeb Saheb, did his MA and PhD from Aligarh Muslim University' He passed away in 2015.