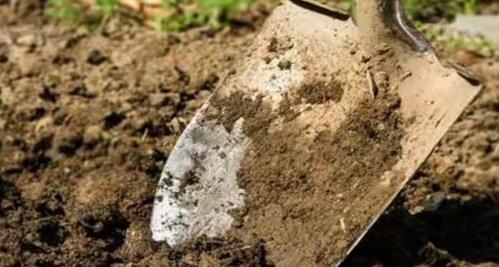 Lucknow: Farmers in Uttar Pradesh will no longer need permission to extract clay from pit for private use.
The decision has been taken in view of complaints of farmers regarding extortion and harassment in this regard.
Chief Minister Yogi Adityanath had recently expressed his dissatisfaction and had also given strict instructions to officers to take stern action against those harassing farmers and engaged in clay mining.
The step has been taken in response to the complaints from farmers in various districts of the state after the chief minister had abolished the royalty on general soil mining to prevent harassment of farmers and illegal extortion for private use from their own fields.
Additionally, the requirement of obtaining permission from the Department of Geology and Mining had also been eliminated.
The said instructions have been issued to the concerned departments, district administration, and police department.
Dr Roshan Jacob, Secretary of the Department of Geology and Mining, said, "Following the directions of chief minister Yogi Adityanath, the royalty on general soil mining had been reduced to zero. Consequently, the requirement for farmers to obtain permission from the department for soil mining for their private use has also been eliminated."
She further stated that changes have been made in the rules to ensure transparency in soil mining, and the 'Mine Mitra Portal' has been launched for this purpose.
Farmers are now required to apply for soil mining up to a depth of 100 cubic meters solely through the Mine Mitra portal. After registration, mining and transportation are automatically authorized.
It is mandatory to fill in the information mentioned in point number three and submit the application. Subsequently, the farmer will receive the self-generated registration certificate from the portal. The registration certificate will be considered valid as the transport permit and the validity of the certificate will be two weeks.
This information has also been conveyed to the district administration and the police department.
Despite the registration on the Mine Mitra Portal, local police have been refusing to acknowledge it and have been harassing farmers.
In response, the Secretary, Department of Geology and Mining, has now issued explicit orders stating that the local police and Dial UP 112 police personnel must obtain permission from the District Magistrate and be present for the inspection of any legal/illegal transportation of soil or sand. Additionally, several other instructions have been issued by the department to ensure transparency.
IANS